Looks like you've tumbled down the Rabbit Hole in this brand new, stunning, mind bending puzzle adventure game built from the ground up for VR by Cortopia Studios.
First and Foremost, I want to thank Andrea and Cortopia Studios for providing me with a key for PlayStation VR to review this game. The wait was well worth it!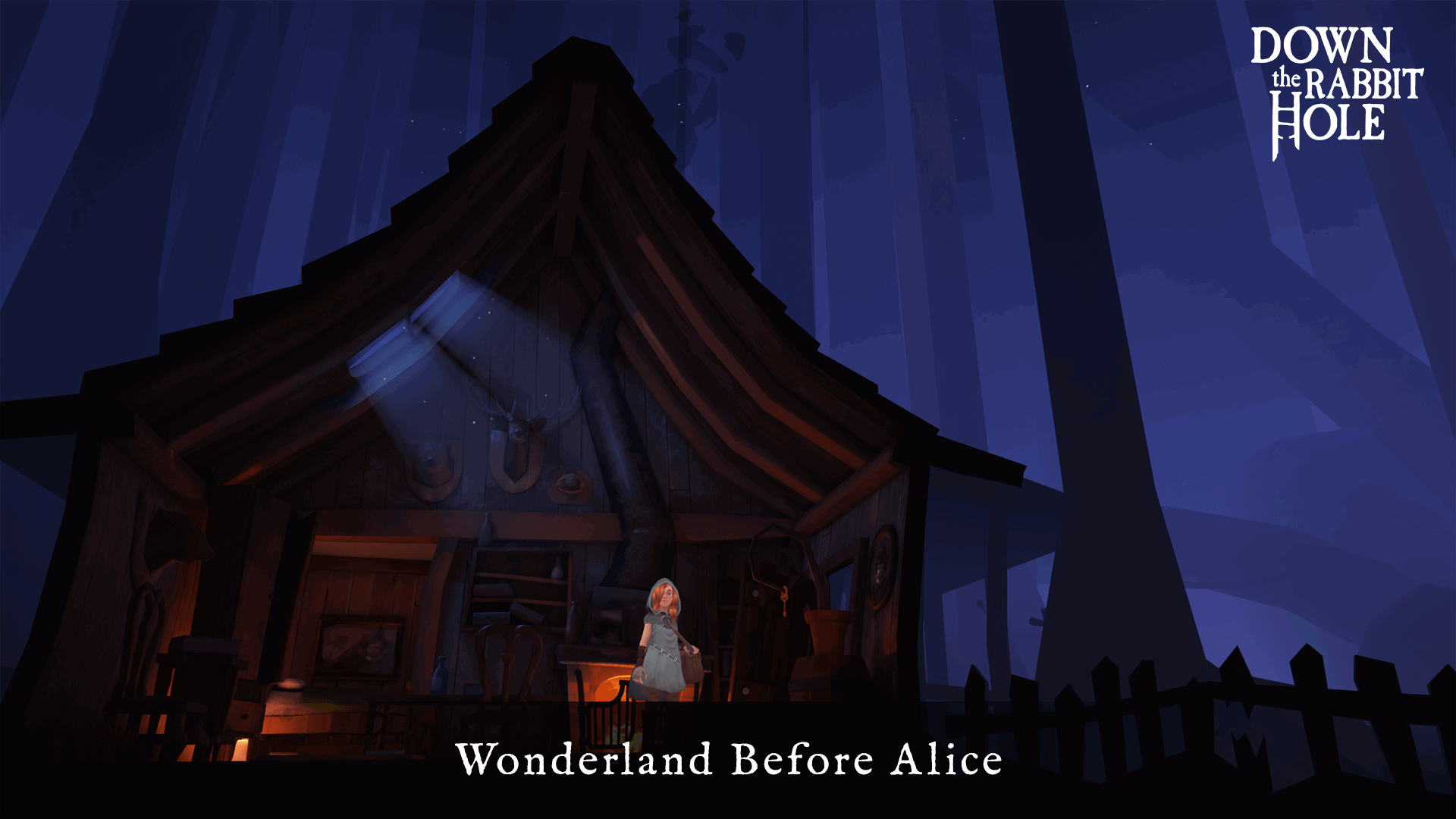 Down the Rabbit Hole is an incredible adventure in which we find ourselves accidentally wandering into Wonderland before Alice's time, and we must find our way back home. This game is set in the way of a 3D comic book, allowing the player to both explore with the girl (whose name remains unknown,) and yourself. That's right. With whichever VR headset you've chosen to play with, you need to do more than have the girl search for clues. She relies on you to see the unseen. Maneuvering yourself around the environment will allow you to see clues and find objects that will help you progress through this maddening adventure.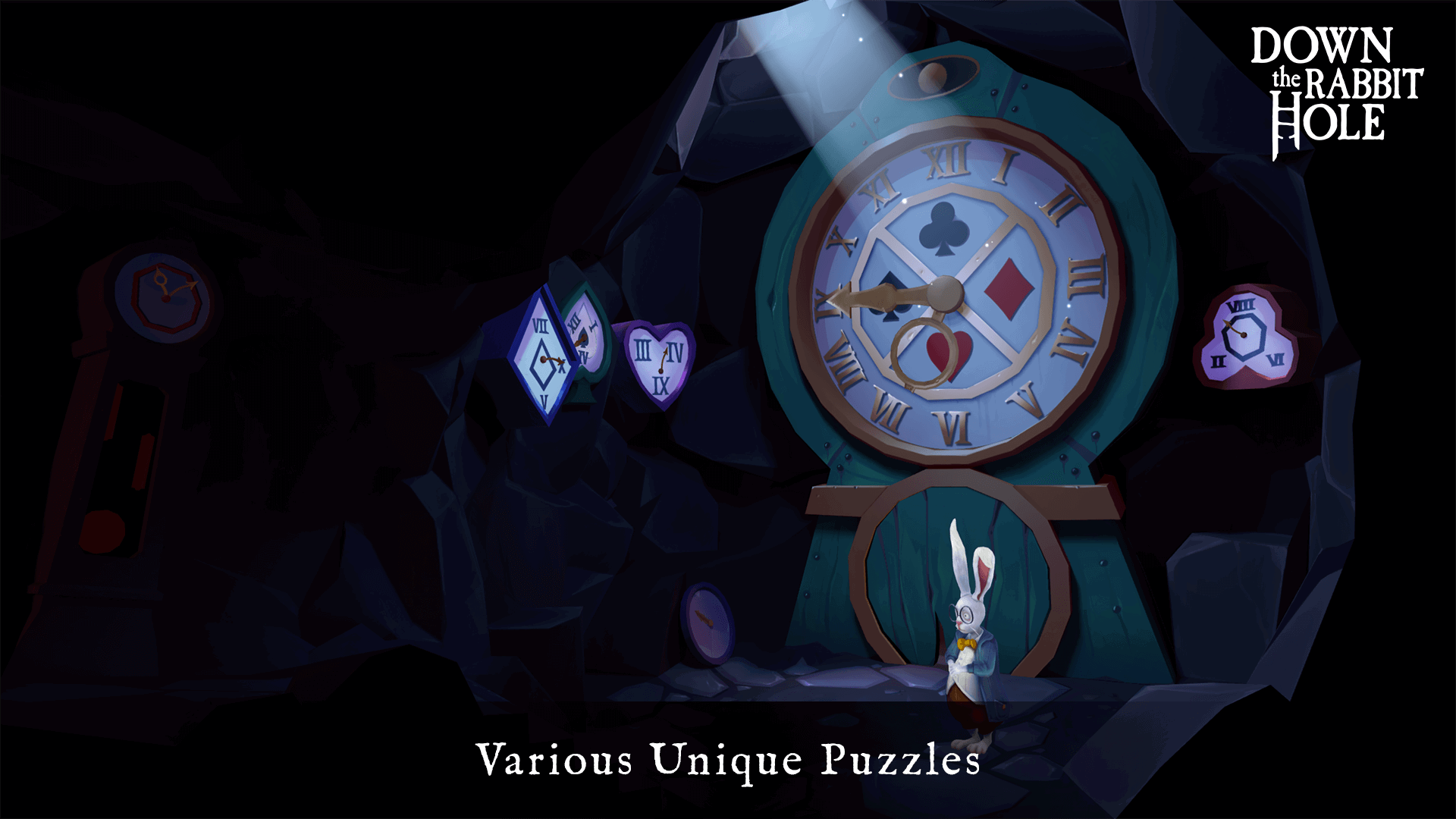 Each environment, or 'room' that you come across is a fully realized 3D room in which you're able to bend, and maneuver around to see the clues before and help the girl move on. Personally, this was one of my most favorite things to do in this game. It's not often that a VR game, unless it's set in a first person perspective, will allow you to look at and examine every bit of craftsmanship that's gone into its design. There were some instances that simply had me mesmerized, that I'm sure it took me a little longer to get through this game than it did for most people. Lewis Carroll would be so proud!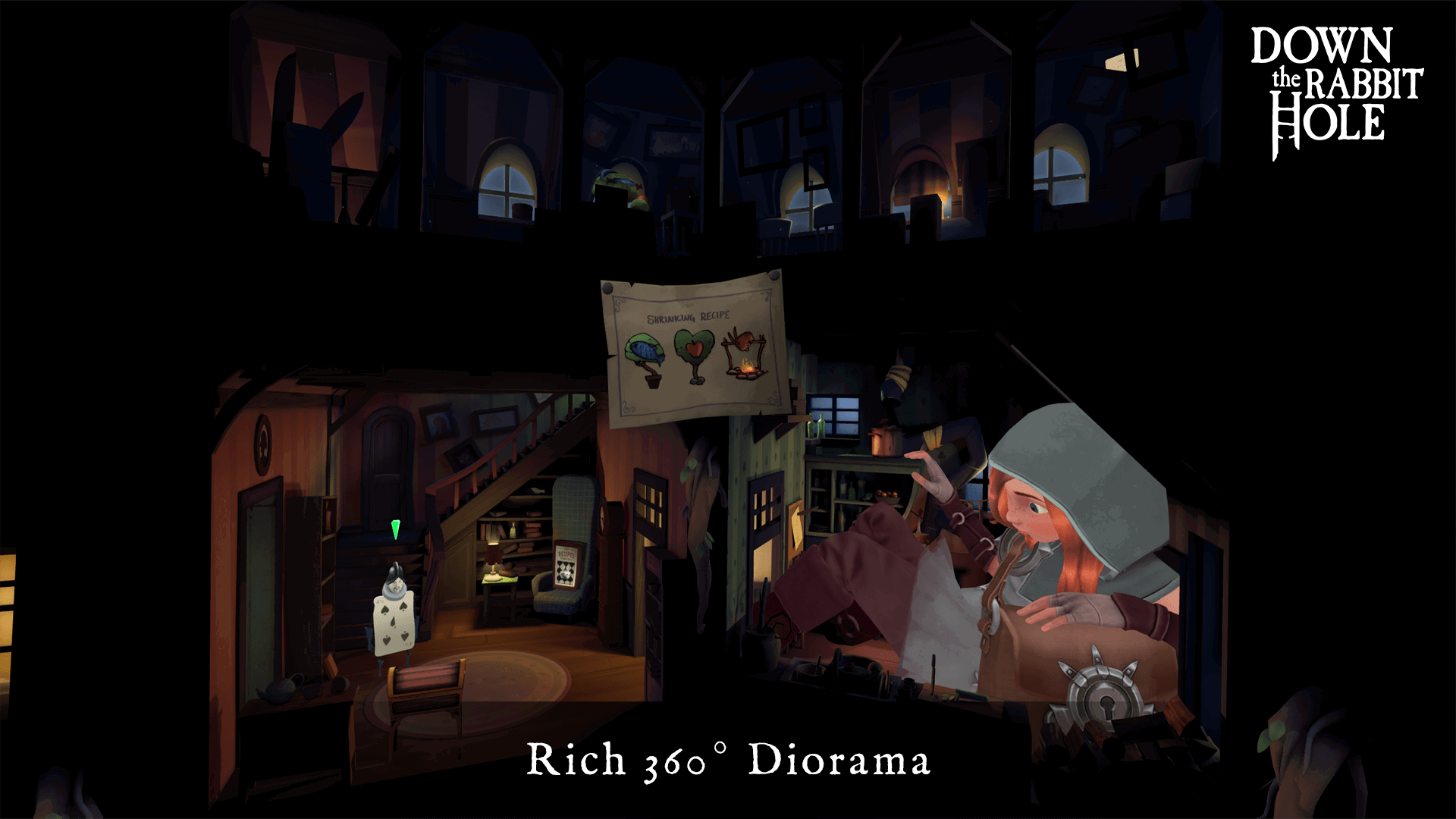 Across your journey, you'll come across some familiar characters, including the Rabbit himself, and Cheshire Cat. You'll have the ability to play as different characters, and on top of all of this, you have an incredibly designed interactive storyline, with fun voice acting, and a magical soundtrack to go with it. I had a great time with this title, and I can't wait to see what they have next. I believe they put every single ounce of magic they had into building this amazing puzzle, and let's not forget to note; the puzzles in this game are seriously mind bending. You gotta use your head, and sometimes, literally think outside the box.
By Mad Tea Party rules, this earns a Wonderland score of 10/6! Between the graphics, storyline, sound design, and overall control of the game, especially one built for VR, it's not a title I'd recommend skipping. On that same note, if you have children, play it with them, and test their brain power!
Purchase Down the Rabbit Hole for PlayStation VR (North America)
https://downtherabbitholegame.com/